Tue, 03/02/2021 - 10:42am

—
Last October, we were some six months into remote work, closed school buildings, wearing masks and staying socially distanced. We were longing for an end to the pandemic coronavirus, watching a President and First Lady battle COVID-19 and preparing to cast our votes in a presidential election.
As it regularly does before elections, IPPSR was taking the state's pulse – its attitudes and opinions – in two different public policy surveys.
In the latest round of online questions, IPPSR asked the opinions of people who work,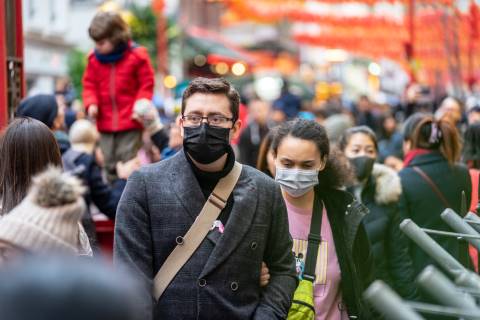 make, advocate and report on public policy about the state's finances, leaders and direction. About 252 people accessed the Michigan Policy Insiders Panel; 85.7 percent completed it.
At the same time, IPPSR gathered the opinions of nearly a thousand Michigan people as part of its signature State of the State Survey. In this survey, due to the pandemic, IPPSR connected with survey international research data and analytics group YouGov for survey responses representative of Michigan's adult population.
Dan Thaler, Ph.D., analyst in IPPSR's Office for Survey Research, summarizes two distinct financial outlooks, one from Michigan's policy insiders and the other from the state's citizens as a whole. He writes:
Insiders (32 percent) were more likely than the mass public (17 percent) to report that their current financial situation is better than it was a year ago.
Insiders (16 percent) were less likely than the mass public (29 percent) to report that their current situation is worse off than it was a year ago.
Nevertheless, insiders and the mass public expressed similarly optimistic expectations of their financial situation over the next year, with 31 percent of both groups reporting that they think it will be better off and only 12 percent of both groups reporting that they think it will be worse off
It's worth noting – even in hindsight – our forever Michigan optimism. While looking back to October 2020 may seem something of a useless exercise in March 2021, it is well worth remembering those bright and hopeful days just past. After a contentious presidential election and difficult winter, spring appears on the horizon. With it comes the heartening news that MSU has loosened its social distancing guidelines and is looking forward to small group commencement celebrations yet this spring.
MSU Economist Charles Ballard, who has guided the State of the State Survey, offers a bright economic forecast in IPPSR's latest State of the State Podcast. With federal stimulus financing in the offing, Michigan's economic forecast "has not been nearly as desperate as we thought it was going to be," Ballard says.
In the same broadcast, IPPSR Director Matt Grossmann find the country's progress, to some extent, is rooted in the work of government, large corporations, pharmaceutical speed in developing vaccines and university research. "We have some good news," he says. Tax-funded institutions "have been extremely influential."
There's even more worth taking the time to read in Thaler's final report from the two survey instruments and in the results from continuing MPIP insights, a project completed in conjunction with the University of Michigan's Center for Local, State and Urban Policy at the Ford School for Public Policy.
Together, MPIP and SOSS offer powerful analytical tools and insights into the public's preferences and political behavior. MPIP and SOSS have fueled faculty, student and scholar research and papers. They have yielded insights to journalists, writers and observers of our past, and potentially of our future.
It is worth tapping these resources for their treasures. Thaler, SOSS Project Manager Grey Pierce, Grossmann and all IPPSR's Office for Survey Research staff have extensive experience shaping and executing survey inquiries – into all our memorable moments.