News
July 20, 2017
Seven research groups or individuals are winners of 2018 Michigan Applied Public Policy Research Program grants. The grants cover such topics as transportation, energy, fiscal health, opioid sales and education.
February 23, 2018
Michigan residents were more upbeat about the economy than they were about their elected leaders this winter.
February 15, 2018
Michigan State University's Class of 2018 Michigan Political Leadership Program Fellows begin this studies this month.
February 05, 2018
Broadband internet is essential to Michigan's economic growth. IPPSR's Public Policy Forum explored broadband internet across the state.
More News >
Events
Mar
08
Laurel Manor Banquet and Conference Center, 39000 Schoolcraft Road, Livonia, MI
Mar
09
JW Marriott, 235 Louis Street, NW, Grand Rapids, MI
Mar
28
Anderson House Office Building, Mackinac Room, 5th Floor
Blog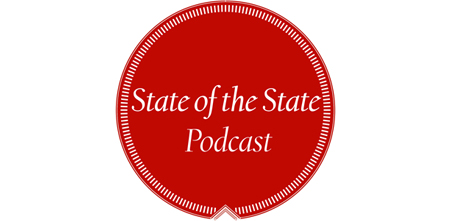 February 23, 2018
State of the State is IPPSR's policy-based podcast. Recorded monthly and available here, on IPPSR's SoundCloud channel and through the MSUToday podcast on over-the-air radio and internet...
February 17, 2018
Problems A True Picture Of US Black Jobless Figures IPPSR affiliate Lisa Cook discusses the driving forces behind declining black unemployment. MSU Uses $3...
View More Entries >