The Daniel Rosenthal Legislative Intern Award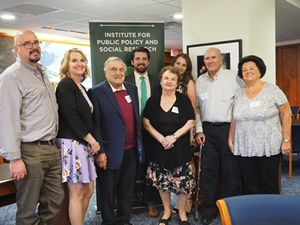 James Madison College and the MSU Institute for Public Policy and Social Research are pleased to administer the annual Daniel Rosenthal Legislative Intern Award on behalf of Michigan State University. Accordingly, we call upon the assistance of legislators and intern supervisors to nominate students to be honored by this award as outstanding legislative interns. No affiliation with Michigan State University is necessary—all student interns are eligible for nomination.
Daniel Rosenthal was one of MSU's first Legislative Student Intern Program participants in January of 1977. After his unfortunate passing in June of that year the Rosenthal family established this award to pay tribute to the dignity of Dan's life and acknowledge the value that he placed on his experience as a legislative intern. Thus, to further recognize Dan's enthusiasm, intelligence, sincerity and dedication, monetary stipends will be awarded to a winner and runners-up who will be chosen from the group of nominees. These selections will be made by a committee composed of representatives from the Michigan House and Senate as well as Michigan State University.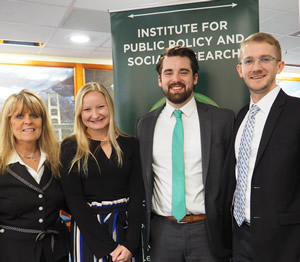 Please use the form below to nominate an outstanding intern and have your nominee fill out the attached application. All students (regardless of school affiliation) who have interned after January 1 of the previous year are eligible and may be nominated either by their legislator or staff supervisor. These materials must be returned to:
Rosenthal Award Committee
Attn: Katherine Cusick
321 Berkey Hall
509 E. Circle Drive East Lansing, MI 48824-1111
or e-mail: cusickk@msu.edu
The deadline to apply is in the early spring each year.
Forms
All  nominees, and winners, their families and supporters will be recognized at a special ceremony in the Mackinac Room of the Anderson House Office Building. For more information, please contact: Maxwell Olivero, James Madison College, (517) 353-6757,  jmcfeo@msu.edu or Katherine Cusick, IPPSR, (517) 353-1357, cusickk@msu.edu.