MPLP Support Opportunities
You can support MPLP in several ways:
To discuss sponsorships, please contact IPPSR Director Matt Grossmann at grossm63@msu.edu or 517-355-6672.
Longtime MPLP sponsor Consumers Energy provides a view of the benefits of sponsorship:
"Consumers Energy is proud to be a longtime supporter of the Michigan Political Leadership Program (MPLP), a driving force behind the first MPLP Legacy scholarship, and a regular underwriter of an MPLP weekend program. MPLP is a tangible way for the Company to support the development of Michigan leaders and an informed and sound public policy decision-making process for the betterment of Michigan. Through our participation and sponsorship, we appreciate how the company's facilities and speakers have been incorporated into the MPLP curriculum to provide a window for participants to view the complicated and fascinating world of the state's energy infrastructure. Further, we appreciate the interaction with the alumni and fellows, who are community and thought leaders from across the state."
Anne M. Mervenne Scholarship Fund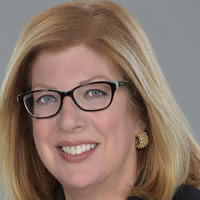 Anne M. Mervenne stepped down in her role as MPLP Co-Director in October 2017 after serving 20 years in that role. She was the first woman to co-lead the 24 MPLP Fellows. During that time, she mentored over 500 of our MPLP alumni and worked tirelessly to ensure the continued success of MPLP. This fund was established to honor her and is supported by our MPLP alumni and some of Anne's dearest friends and colleagues. The goal has been set to raise $60,000 which will support the cost of one full fellowship per year for the next five years. The recipient of this scholarship will be someone who portrays the same leadership qualities and commitment to the betterment of our State as Anne has demonstrated over the last several decades.
Professionally, Anne has worked with past and present clients: Focus: HOPE, United Way for Southeastern Michigan, Southwest Solutions, the Children's Hospital of Michigan, and Hope Network. She also currently serves on the Blue Cross and Blue Shield Board of Directors, appointed by Gov. Rick Snyder in 2012.
As a member of Governor Engler's senior management team, she was director of appointments, executive director of the Michigan Women's Commission and worked as director of the governor's southeastern Michigan office based in Detroit. She concluded her tenure as special advisor to the Governor and Chief of Staff to First Lady Michelle Engler.
She currently serves on the Board of Directors for the Detroit Public Safety Foundation, as a Trustee for the Citizens Research Council and on the Center for Michigan Steering Committee. She is also a member of the International Women's Forum.
In 2013, the Women Officials' Network Foundation named her a "Wonder Woman of 2013." The award honors women who have improved the quality of life in southeast Michigan through civic, philanthropic and professional accomplishments.
In making her announcement to step down, she encourages Michigan Republicans to follow in her footsteps.
"My tenure with MPLP has enriched my life beyond measure," she said. "The talented men and women that I have been privileged to come to know give me great hope for our state. I am extremely grateful to Michigan State University and to the volunteers and donors who help make this program possible." She will continue to serve MPLP as co-director emeritus.
On behalf of Michigan State University, the College of Social Science, the Institute for Public Policy and Social Research and MPLP, we thank you Anne. You have made a difference.
Douglas B. Roberts Legacy Fund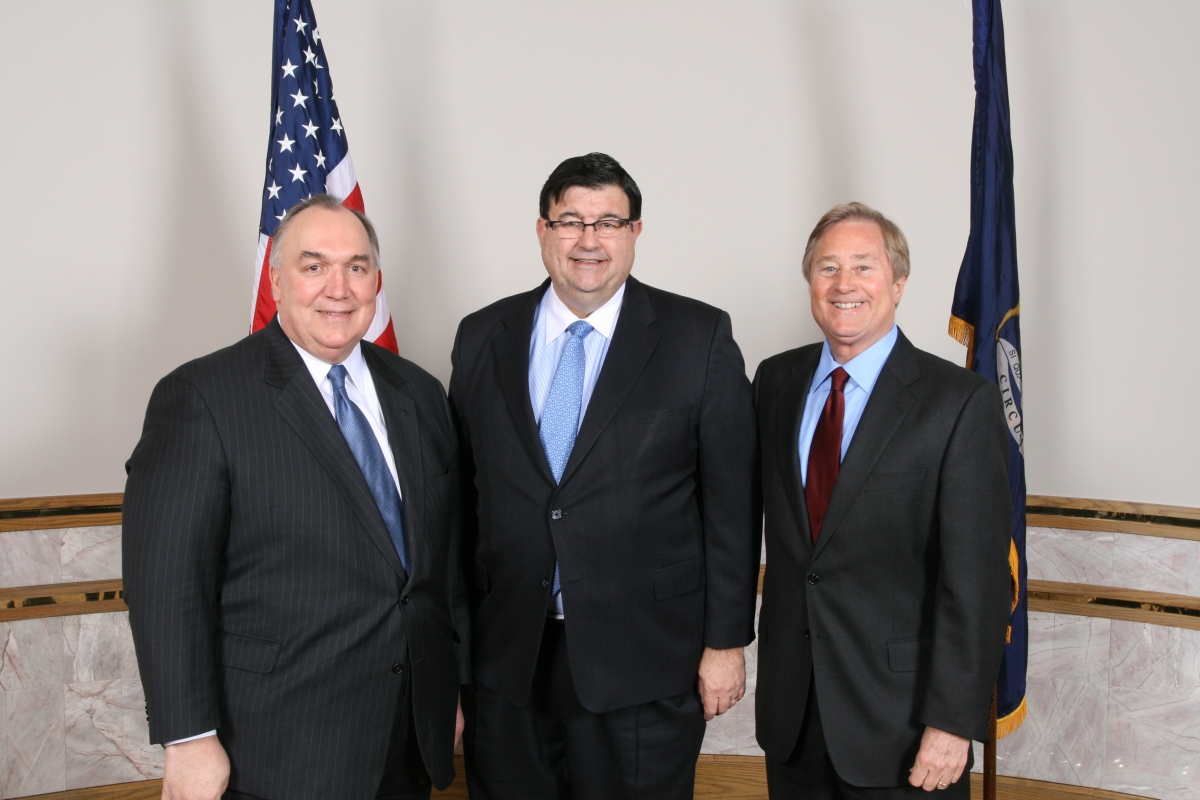 Doug Roberts retired in 2015 as IPPSR director. He is a former state Treasurer, whose state government service has been bipartisan. He has worked in the administrations of Republican Governors William G. Milliken, John Engler and Rick Snyder, and in those of Democratic Governors James Blanchard and Jennifer Granholm. He is considered an architect of what is now known as Proposal A, designed to add fairness and equity to state property taxes.
A legacy fund was established in his honor and two solicitations were made. One was made to MPLP Fellows and Alumni, and one was made to Roberts' colleagues in state government and private businesses. We expect the fund to remain open for the foreseeable future. Approximately $32,000 has been raised to date. Funds raised are used to help with annual costs and to sustain the organization.
Jacalyn Hart Hadden
May 28, 1956-Dec. 24, 2010
Family, friends and colleagues sought an appropriate way to honor Jacie after cancer claimed her life on Dec. 24, 2010. A scholarship fund at the Michigan Political Leadership Program quickly emerged as the top preference. The recipients of this award are those fellows whose commitments to professional excellence, scholarship, and improving the state's political process mirror the priorities that Jacie pursued throughout her professional life.
Special thanks to Cathy Wilson and Consumers Energy for their commitment to the success of this fund and their long-time support of MPLP.
This fund raised and reached its goal of $72,000 which provided six full scholarships to MPLP fellows over six years. Thank you to all of those who supported this fund in Jacie's honor!
MPLP Fellow Recipients:
2012 – Emily Pontz, Lansing
2013 – Shana Shroll, Grand Rapids
2014 – Tiffany Hauser, Lansing
2015 - Ashley Ligon, Lapeer
2016 – Ingrid Tighe, Birmingham
2017 – Zoe Ahlstrom, Lansing

Barbara Burr Gattorn

February 22, 1937 – May 12, 2012

Friends and admirers of the late Barbara Gattorn launched a scholarship fund in 2013 to create an annual fellowship for a woman/women on a nonpartisan basis to participate in the Michigan Political Leadership Program. Barbara's passion for politics and devotion to public service led a group of her close friends to support others in pursuing political leadership through the development of the Barbara Gattorn Fellowship.

A special thank you to the Gattorn Family and the members of the Barbara Gattorn Fellowship Steering Committee include Susy Avery, Marcie Brogan, Kimberly Johnson, Mary Kramer, Anne Mervenne, Marge Byington Potter and Kathy Wilbur.

This fund raised and reached its goal of $60,000 which provided five full scholarships to five MPLP fellows over five years. Thank you to all of those who supported this fund in Barbara's honor!

MPLP Fellow Recipients:

2014 - Chelsea Knauf Nelson, Grand Rapids
2014 - Kylee Mitchell, Romulus
2015 - LaToya McBean, Royal Oak
2016 - Nicole Brown, Lathrup Village
2017 - Kathy Bartz, Sterling Heights