Come November 2018, Michigan voters could be deciding on whether Michigan should become the ninth state in the U.S. to legalize marijuana for recreational use.
Legalizing recreational marijuana has been a highly debated issue among Michigan voters, advocacy groups, and legislators. Advocates have raved about the amount of tax revenue it would bring the state, while skeptics think legalization would increase crime, diminish traffic safety and increase drug use among teens.
The lack of post-legalization data makes it difficult to draw any definite conclusions regarding the effects of legalizing recreational marijuana, but states like Colorado and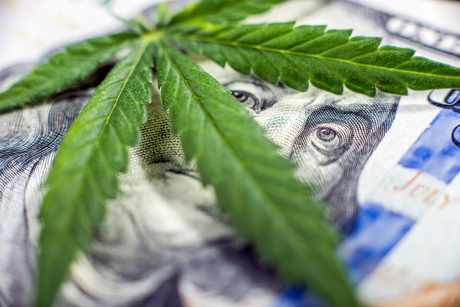 Washington, which passed legalization initiatives in 2012, provide valuable insights into the potential results.
The most notable outcome is the unexpectedly large amount of state tax revenue recreational marijuana has produced for states such as Colorado and Washington. Since legalizing recreational marijuana, Colorado has raised over $500 million in tax revenue. Washington has seen similar revenue come in from recreational marijuana, having collected over $400 million from 2012 to the start of 2017. Proponents argue that rather than spend large amounts of money policing the use of small amounts of marijuana, states could be raising tax revenue to spend on infrastructure and education.
Analysts have estimated that recreational marijuana could pull in more than $63 million a year in for Michigan. Of this tax revenue, 35% would go to the school aid fund to be used for K-12 education; another 35% to the state transportation fund for the repair and maintenance of roads and bridges, while the remaining 30% would be allocated to counties and municipalities with a marijuana retail store or a microbusiness.
A major concern in legalizing marijuana is its potential to lead to increased drug use among youth. Despite theses concerns, marijuana use among teens has remained relatively steady in Colorado and Washington. According to a survey performed by Healthy Kids Colorado in 2015, 21% of high school students reported having used marijuana in the past 30 days, which is down from the 25% in 2009. Surveys conducted among high school students in Washington indicates that the ease of obtaining marijuana has remained stable between 2014 and 2016, despite having legalized recreational marijuana.
Legalization skeptics have also suggested that legalization might affect crime. Those in favor of the proposal have claimed that legalizing recreational marijuana would reduce crime by undercutting the illegal market for marijuana and reduce drug trafficking. Skeptics say that marijuana could increase crime due to the drugs effect on mood and thought process. Despite these claims, crime rates have stayed relatively constant in Colorado since legalization. The FBI's Uniformed Crime Report shows that the total crime rate in Colorado has stayed between 2,927 and 3,033 crimes per 100,000 residents over past five years. Though Colorado's crime rate has remained steady, their neighbors claim that legalization caused an increase in cross-border criminality, which was the basis of a lawsuit whose appeal was eventually denied by the supreme court.
With Michigan's harsh winters and poor road conditions already posing a major threat to Michigan drivers, traffic safety has become a major subject of debate. In regards to traffic safety in Michigan, legalizing recreational marijuana is a double-edged-sword. On one side, the initiative could improve traffic safety through the 35% of tax revenue that would be devoted to improving Michigan's poor road conditions. Contrastingly, the legalization of marijuana has shown to increase the number of traffic fatalities with Colorado's Department of Transportation having reported that traffic fatalities are up 24 percent since 2014. Similarly, Washington's traffic fatality rate (per 100M vehicle miles traveled) jumped from 0.8 in 2014 to 0.92 in 2015. Likely contributing to this spike in traffic fatalities is law enforcements current need for adequate knowledge and resources to properly regulate driving under the influence of marijuana. Defining legal limits for driving under the influence of marijuana, language not currently included in the initiative, as well as developing an accurate tool for roadside testing could allow Michigan to deter similar effects to Colorado and Washington, but for now, traffic safety remains a valid concern.
According to their blog, the Coalition to Regulate Marijuana Like Alcohol has collected over 365,000 signatures which is more than half of what they anticipate it will take to get the question on the November ballot, and has turned them into the Secretary of State. In order for the proposal to be on the 2018 ballot, the coalition will need to submit a petition with a least 252,523 valid signatures. The surplus gives them a significant cushion, should any issues arise.
Despite failing to get the proposal on the 2016 ballot, the coalition has been gaining ground since. Support for legalizing recreational marijuana in Michigan has been growing steadily over the past few years. A May 2017 statewide poll shows that approval Michigan's approval rate for legalizing recreational marijuana has increased 14% in the past two years. A majority, 58% of the 600 likely Michigan voters surveyed by Marketing Resource Group said they would support the legalization of recreational marijuana if it were taxed and regulated like alcohol. The poll has a 4% a margin of error.
If the proposal makes its way onto the 2018 ballot, Michigan voters will have to decide whether they think Michigan is ready for such a policy. As it stands, the proposal would make the possession and cultivation of limited amounts marijuana legal in the State of Michigan for adults age 21 or older. Also, it would allow the sale of marijuana to adults age 21 or older only by stores that would be licensed by the state, and finally, it would tax the sale of marijuana by these state-licensed stores.
Joel Dayton is an undergraduate policy fellow at the Institute for Public Policy and Social Research.