Michigan State University's 2017 Class of Michigan Political Leadership Program Fellows are starting 10 months of learning that will introduce them to new communities, leading political personalities and the keys to governing through personal leadership.
MPLP's latest class includes a library director from Roscommon, a Lansing area legislative aide, deputy county executive from Macomb County and a labor relations specialist from Saginaw.
From Kent County comes a deputy director of a congressional office and a program manager for a leadership academy. Wayne County sends a manager of a Community Partner Program for the Detroit Land Bank.
Meet the new class of MPLP Fellows at http://ippsr.msu.edu/political-leadership/michigan-political-leadership-program-mplp/current-fellows.
They've all been recruited for a bipartisan program to train and inspire public policy leaders with vision, commitment and skills necessary to govern effectively. During their fellowship year, and even after their training, they are taken under the mentor wings of two co-directors, one a Republican and one a Democrat.
Amazing Group of People
"This is another amazing group of people," said MPLP Co-Director Anne Mervenne, a former executive in the administration of Gov. John Engler and CEO of Mervenne & Company governmental relations firm. "It's going to be a great year."
MPLP was itself inspired by the state's 1992 vote to limit the terms in Michigan's House of Representatives and Michigan's Senate,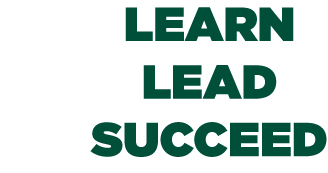 calling on an expanded group of individuals to hear the call to community and political leadership.
Since then, more than 600 individuals have claimed certificates that give them MPLP alumni status and nearly half are serving or have served in appointed or elected positions. See the full alumni listing here.
Eleven MPLP graduates now serve in the Michigan Legislature – seven in the state House and four in the state Senate.
Among MPLP alumni now in the leadership of Michigan Legislature are Assistant President Pro Tem Margaret O'Brien, a 2000 graduate, and Minority Leader Sam Singh, a 1997 MPLP graduate.
"This demonstrates MPLP's strength as a training ground for those who wish to serve," said Matt Grossmann, widely regarded political scientist and director of the Institute for Public Policy and Social Research where MPLP makes its academic home.
New research tells MPLP's story as a path to leadership. Completing MPLP doubles Fellows' chances of running for elected office and triples their chances of winning, Grossmann adds.
Beyond the state House and Senate, MPLP is represented in state agencies, counties, cities, townships and school board leaders as well as in corporations, small businesses, and executive offices.
Alumni and those who support the program give voice to their pride in its growth from the first class in 1992. Watch testimonials from MPLP graduates, supporters and Advisory Board members.
"The networking has been phenomenal since I was in the class in 1992," says Aaron Payment, chairman of the Sault Ste. Marie Tribe of Chippewa Indians, in an MPLP testimonial video.
That networking and diversity is another MPLP strength, said Co-Director Steve Tobocman, former state House Majority Floor Leader, the chamber's second highest elected position.
From every corner of the state
"We encourage people from every corner of the state to apply for MPLP," Tobocman said. "Each MPLP Class is made up of 24 competitively selected Fellows – 12 women and 12 men and 12 Republicans and 12 Democrats."
Support for MPLP also comes from leaders, communities, corporations, nonprofit organizations and individuals. "Support comes in a variety of ways -- from their donations, scholarship funds, memorial remembrances, partnerships, weekend sponsorships and MPLP's annual dinner and breakfast," Tobocman said.
MPLP's annual dinner and breakfast, annual spring events raising essential support, are coming up Thursday, March 2, 2017 with dinner at Livonia's Laurel Manor and Friday, March 3, 2017 with breakfast at the JW Marriott in Grand Rapids.
The events feature nationally known speakers Howard Dean, a former Vermont governor who campaigned for president and chaired the Democratic National Committee, and Ana Navarro, Republican strategist and political analyst for CNN and CNN en Español. She served on Florida Gov. Jeb Bush's transition team and co-chaired U.S. Sen. John McCain's Hispanic Advisory Council during his presidential campaign.
Briefly, the new MPLP Class of 2017 Fellows are (See their full bios here):
Casey Adams, of Roscommon, library director for the Roscommon Area District Library.

Zoe Ahlstrom, of East Lansing, deputy chief of staff for state Sen. David Knezek.

Terri Barker, of Lansing, legislative aide for state Rep. Wendell L. Byrd.

Kathy Bartz, of Sterling Heights, deputy county executive in Macomb County.

Clint Bryant, of Saginaw, labor relations specialist for SEIU 517M.

Katherine Condon, of Grand Rapids, district director for U.S. Rep. Justin Amash.

Tony Daunt, of Dewitt, executive director for the Michigan Freedom Fund.

Lucia Di Cicco, of Shelby Township, managing partner at Hinman & Di Cicco PLC law firm.

Chadd Dowding, of Grand Rapids, senior program manager for Cook Leadership Academy of the Hauenstein Center for Presidential Studies at Grand Valley State University

Aghogho Edevbie, of Detroit, assistant Wayne County corporation counsel.

Amber Elliott, of Detroit, manager of community partner program for the Detroit Land Bank Authority.

Charlie Kolean, of Holland, chairman of the Michigan Federation of College Republicans.

Denzel McCampbell, of Detroit, social justice organizer for Engage Michigan.

Jennifer Miller, of Lansing, legislative assistant for state Sen. Dave Hildenbrand.

Aaron Porter, of Williamston, legislative director for state Rep. Joe Graves.

Herasanna Richards, of Lansing, Crime Survivor Program Coordinator for the Citizens Alliance on Prisons and Public Spending.

Jennifer Schottke, of Grand Rapids, director of workforce development and external affairs for Associated Builders and Contractors, Western Michigan Chapter.

Derrell Slaughter, of Lansing, departmental analyst in the commission office at Michigan Public Service Commission.

Lori Stone, of Warren, a teacher for Fitzgerald Public School

Kevin Tatulyan, of White Lake, owner of the small business Mathnasium.

Taylor Thrush, of Lansing, committee clerk for the Michigan State House of Representatives.

Scott Walker, of Williamston, deputy inspector general for the Michigan Army National Guard.

Corey Welch, of Temperance, constituent relations director to state Sen. Dale Zorn.

Barbara Winter, of Hazel Park, legislative director for state Rep. Robert Wittenberg.