Susy Heintz Avery, a veteran of political campaigns and public administration, is new co-director of the Michigan Political Leadership Program, Michigan State University's training program for up-and-coming leaders.
She will take co-director reins from public affairs consultant Anne Mervenne, the program's longest serving co-director.
"Susy brings a wealth of experience in public service to MPLP," said Matt Grossmann,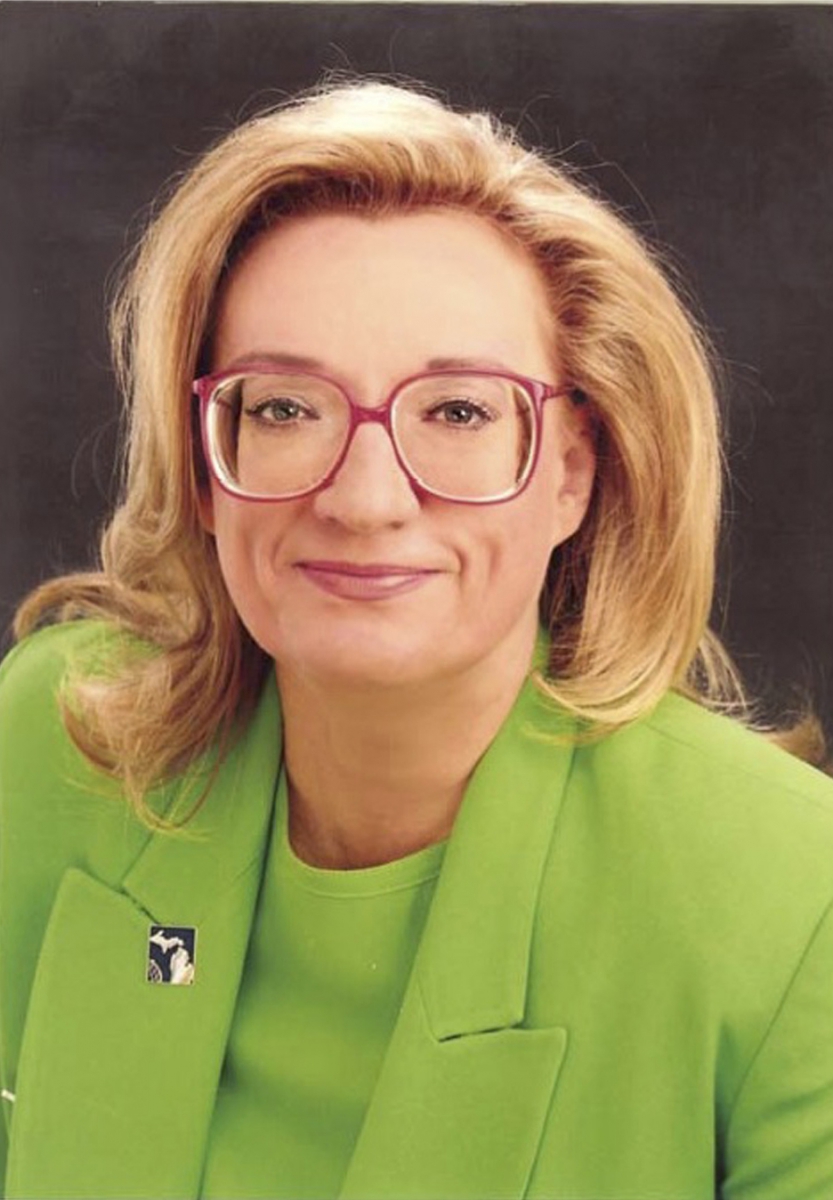 who directs the Institute for Public Policy and Social Research. IPPSR oversees MPLP.
"She was known as a creative strategist while chair of the Michigan Republican Party and worked as an agency administrator to enhance state services."
The co-director position was highly competitive, Grossmann said.
"We're delighted at the incredibly strong candidates who came forward to share their interests in MPLP. This is a sign of MPLP's growth, its strong bipartisan approach and its successful graduates who have moved from fellowships into leadership roles in business, education and government."
Avery called the position a unique opportunity to put her longstanding public and community service to work nurturing and mentoring those who seek a policy or political career. "I'm truly honored to work with the Class of 2018, MPLP alumni across the state, donors and supporters and with my visionary Co-Director Steve Tobocman," she said.
Tobocman, founder and director of Global Detroit, is a national leader in immigrant economic development. Tobocman was elected Majority Floor Leader in the Michigan House during his three consecutive two-year terms in the Legislature.
"Susy will be a great addition to the program and to its future," he said. "I look forward to working with her to mentor MPLP graduates – from both parties. MPLP represents the best of bipartisanship in Michigan and in the nation."
Mervenne, chief executive officer of Mervenne & Company public affairs consultant, will become co-director emeritus and remain active within the organization she has helped to nurture and guide. She and Avery worked together in Gov. John Engler's administration.
"I am elated that Susy Avery will succeed me as an MPLP co-director," Mervenne said. "Susy's experience as a candidate, as an office holder, public servant and as a party leader will help MPLP to thrive. Her leadership will sustain and grow MPLP's critically important mission of developing political leadership in Michigan."
Few officials in Michigan have undertaken such a wide diversity of public responsibilities, Grossmann said. She was an elected trustee, clerk and supervisor of Northville Charter Township before elected a Wayne County Commissioner representing the communities of Livonia, Plymouth and Northville.
She also served on the Michigan Commission of Intergovernmental Relations, the Detroit Water Board, the Southeastern Michigan Transportation Authority's Board of Directors, the Southeastern Council of Governments' Executive Committee, Chair of the Rouge River Watershed Council and the first executive Director of the Conference of Western Wayne.
She's been a member of the Board of Directors of Blue Cross/Blue Shield, on the Board of Directors for the Automobile National Heritage Area and on the Board of Directors for Achieve 121. She was an Advisory Board Member of the Great Lakes Education Project.
In the 1990s, she was tapped by Gov. John Engler to serve as the chair of the Michigan Republican Party. She left that post in 1996 to run a hotly contested congressional race against long-time Democratic incumbent David Bonior. She lost that race, but gave Bonior one of his closest elections ever.
Engler named her state Director of Travel and Tourism and Gov. Rick Snyder appointed her executive director of the Michigan Women's Commission, a post from which she recently retired.
She's hosted two cable television programs, been a frequent panelist on CBS television and radio programs, managed political campaigns, worked for the Wayne County Airport Authority and as advancement director at The Henry Ford – Greenfield Village.
She earned a Bachelor of Arts in Political Science from the University of Michigan-Dearborn, and was named "Alumni of the Year." She's been listed in "Who's Who in American Women" and "Who's Who in Executives and Business," and is winner of numerous civic and humanitarian awards.
Among her awards are the Award of Excellence from the Michigan Aeronautics Commission and the President's Award from the Michigan Association of Airport Executives.
Mervenne will complete the current MPLP class session, but Avery will take part now in MPLP's selection of the Class of 2018, Grossmann said. Applications are being accepted until Friday, Sept. 8 for program's 24 annual fellowships.
MPLP is a nationally recognized program incorporating practical politics, public policy analysis, and personal leadership development. Since the program's founding in 1992, more than 600 MPLP alumni are among its graduates, including 11 now seated in the Michigan Legislature.
More information, including downloadable applications, is available http://ippsr.msu.edu/political-leadership/michigan-political-leadership-program-mplp/apply.