Wed, 07/17/2019 - 11:37am

—
It hardly seems possible. Midsummer's past. Summer sports are in full swing and finally the skies are bright.
But back-to-school supplies are appearing on store shelves and while July may seem the month of vacations,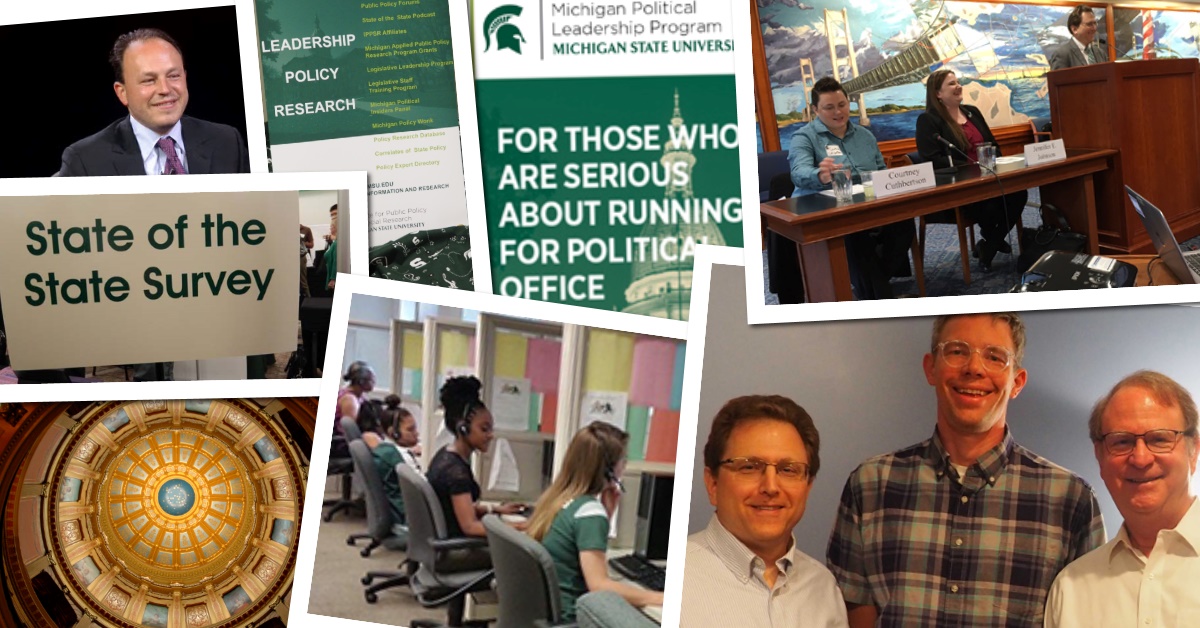 IPPSR's well into planning for Michigan's State's academic year ahead.
You'll want to watch our website (ippsr.msu.edu), our Twitter feed (@ippsr) and our Facebook Page (Institute for Public Policy and Social Research) for daily updates. Apply for MPLP, sign up for a Public Policy Forum, find out Michigan's most important problems or learn how make your move from successful legislative intern to successful career.
What's coming up soon?
Applications are available now for the well-regarded Michigan Political Leadership Program. If you're an aspiring leader or are looking to change your community, country or world, MPLP is the step for you. Deadline's Friday, Sept. 13, 2019. Learn more: http://bit.ly/MPLPApply
Our popular Public Policy Forums extend from September to May, exploring the most demanding issues of the day. Forums are coming right up this fall starting in September. Click here for the dates.
Listen in to the State of the State Podcast, a regular broadcast on issues, questions, answers, policy and research. Know more about the hottest topics on the local, state and national stage. Listen: ippsr.msu.edu
If you are an intern in the Michigan Legislature, don't miss the Daniel Rosenthal Legislative Internship Program workshops. Sign up now at: http://bit.ly/RegisterRosenthal.
Michigan State invites new members of its faculty to a get-to-know the campus session in August. IPPSR's Office for Survey Research and the State of the State Survey will be on hand to explain and showcase our survey research powerhouses. OSR and SOSS offer a full range of survey research opportunities. OSR is known for its expert survey consultation, instrument development, data collection and analysis. SOSS invites Your Questions; Michigan's Answers. Learn more: #ASKSOSSNow
There is even more to learn from IPPSR -- MSU's campus standout in public policy, leadership training and survey research. Sign up for a Public Policy Forum, apply for MPLP, listen in to the State of the State Podcast, or tap IPPSR's incredible survey knowledge. See you at an IPPSR event soon!